Bio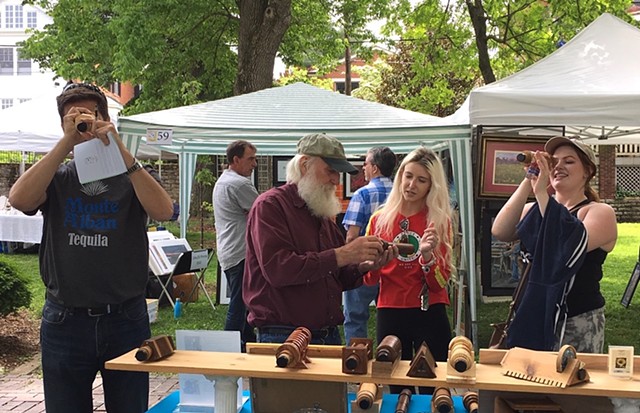 About Steve Kosztala
Growing up in New London, Connecticut in a large family, I didn't have store-bought toys. Instead my seven siblings and I used our active imaginations to create our own playthings out of whatever materials were available.
I always enjoyed both the act of designing and working with my hands. After I graduated from the Boston Architectural College in the early '80s, I pursued a 25-year career with the Hamilton County Building Department in Cincinnati, first as a Building Inspector and then as a Plans Examiner.
After retiring in 2018, I put my love of designing and manual work together and took a class on creating kaleidoscopes. I was hooked. Before long I began crafting wooden kaleidoscopes fittingly called KOSZTALASCOPES.
With the mind of an inventor, at night I dream of new innovative designs and techniques for my next Kosztalascope.