How I Work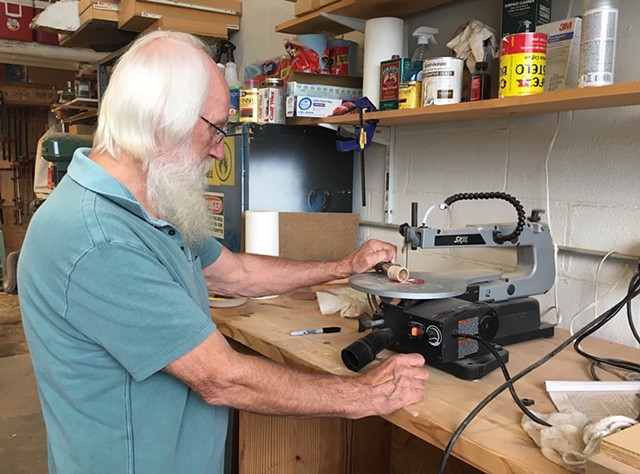 Above: Creating a circular light chamber on a scroll saw


My workshop is at the Essex Studios in Cincinnati. I brainstorm on designs and then sketch out my ideas on paper. From the start I wanted KOSZTALASCOPES to be different from anything people have ever seen in a kaleidoscope. I hit upon the idea of creating a kaleidoscope that could be viewed in any light situation.
During the day, one holds the Kosztalascope up to a light source such as the sun or an indoor lamp, as in its traditional use.
In the dark, one flicks on a small on/off switch on an attached assembly piece at the base of the Kosztalascope. In the assembly are an LED light and battery, providing artificial light with which to view the infinite colored glass patterns.
Kosztalascopes are made from various fine woods and are created on a lathe, with the pieces meticulously assembled by hand. Each Kosztalascope employs unique design and engineering solutions.